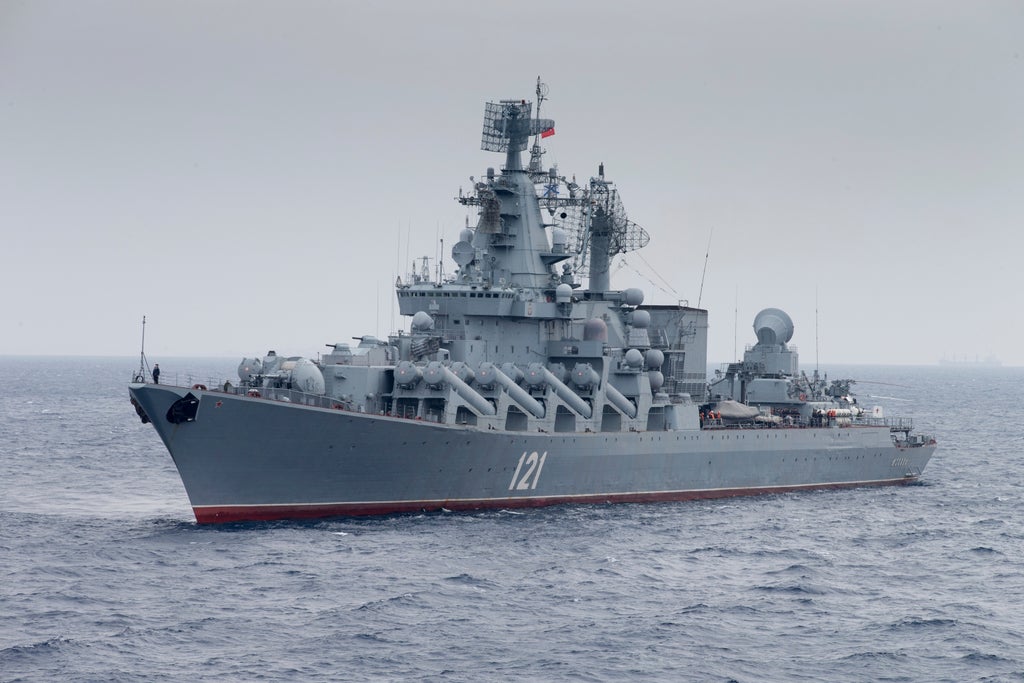 UN humanitarians help first evacuees from Mariupol steel works
Russia's Admiral Makarov warship has been hit by Ukrainian missiles and burst into flames, according to Ukrainian officials.
The frigate would be Russia's latest naval loss in a troubled campaign, coming after reports that US intelligence helped Ukraine locate and sink the Russian warship Moskva weeks ago.
It was said to have been sailing close to Snake Island in the Black Sea south of Odesa.
Earlier, Amnesty International said on Friday there was compelling evidence that Russian troops had committed war crimes, including extrajudicial executions of civilians, when they occupied an area outside Ukraine's capital in February and March.
Civilians also suffered abuses such as "reckless shootings and torture" at the hands of Russian forces during their failed onslaught on Kyiv in the early stages of the invasion launched by the Kremlin on 24 February, the rights group claimed in a report.
Amnesty's senior crisis response adviser Donatella Rovera told a news conference in Kyiv "these are not isolated incidents".