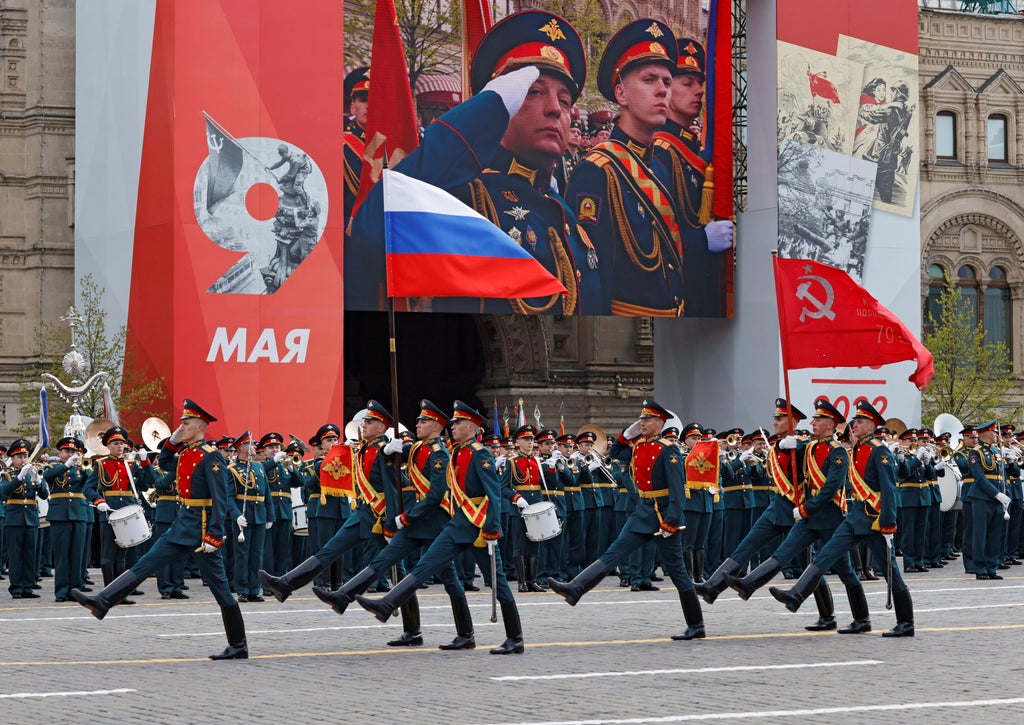 Watch live as Putin attends Russia's annual WWII victory parade
Vladimir Putin is "mad in his self-isolation" as he seeks to portray his invasion of Russia in a positive light during his Victory Day speech, says Kira Yarmysh, an exiled spokesperson for jailed opposition leader Alexei Navalny.
Her reaction comes after Mr Putin delivered a speech at a military parade in Moscow to commemorate the 77th anniversary of the Societ Union's victory over Nazi Germany. As he addressed the nation, the Russian president suggested that troops were "defending the motherland".
During a speech at the National Army Museum, London, on Russia's illegal and unprovoked invasion of Ukraine, British Defence Minister Ben Wallace said in response: "There can be no victory day, only dishonour and surely defeat in Ukraine… He (Putin) must come to terms with how he's lost in the long run, and he's absolutely lost."